"

Lucky Overton wraps his smoky pipes around little gems of Country and Soul... Overton's cadence and music conjure the story-telling of Robert Earl Keen." - Jeff Weiss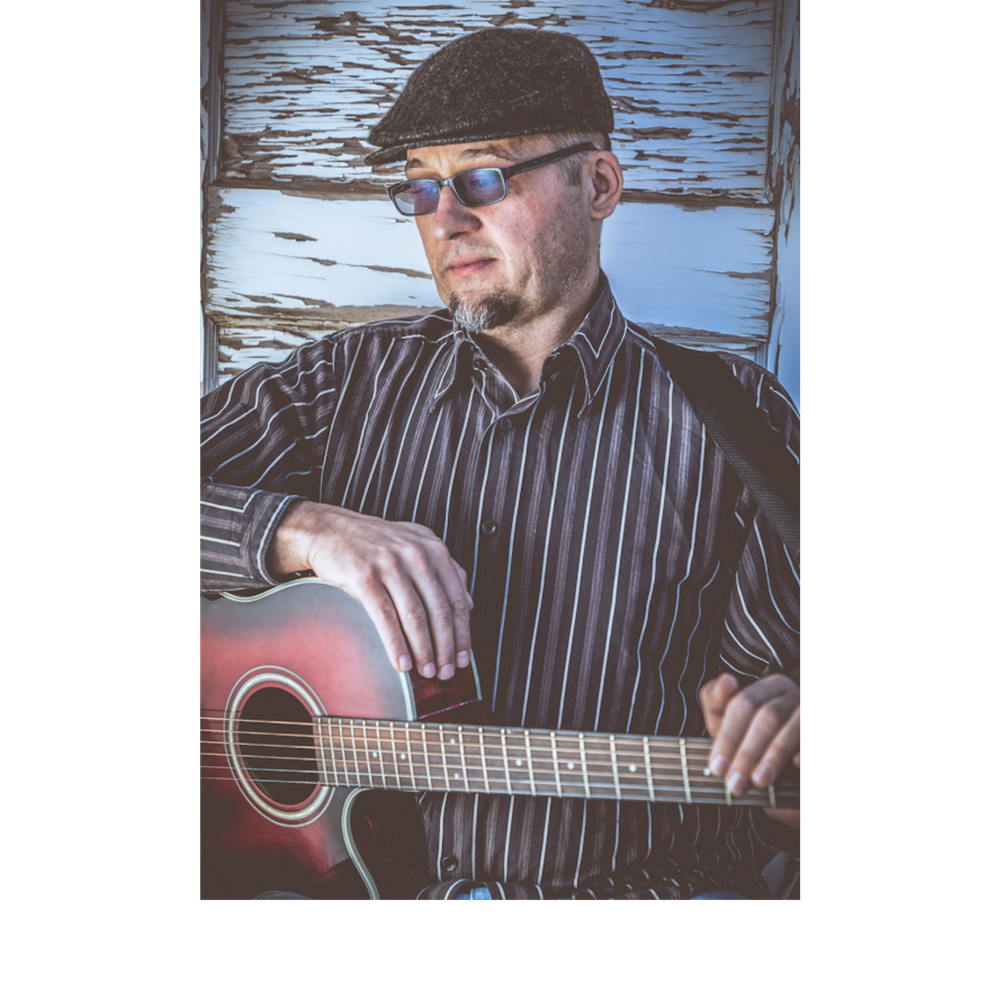 Lucky Overton's sound is a soulful blend of Americana and roots-rock that is influenced by 1950's rock 'n roll & country, as well as 1960's and 1970's soul and folk. Lucky Overton's music has been compared to acts from John Prine and The Rolling Stones to Ray Charles and Otis Redding. The result is a sound that can only be described as 'Soulful Americana.'  Originally from East TN, Lucky has over 31 years of experience performing live and composing original music. He currently resides in Alamosa County, Colorado. 
Lucky Overton has also played at many large events including Pickin' in The Pines-Acoustic and Bluegrass Festival, The Arizona Governor's Banquet , The Festival in the Clouds and his group, Lucky Overton & The Yardangs,  was runner-up in the Alamosa Live Music Association's 2023 Battle of the Bands. Lucky has also shared the stage with many talents including Hillstomp, The Apache Creek Fiddlers, Right on John, Rand Anderson, Annie Vergnetti, Ruben Dominguez, Bob Phillips, Matt Wellman, and Ben Tillman.  
Lucky Overton's music has found its way onto both regional and international radio stations, shows and compilations, such as Aldora Britian Records, Rootstime, Belgium, KHEN's River Flow Live, CO, Radio Winschoten, Netherlands, KAFF Country's Under Western Skies, Mojo Dreams and Jango Radio. Since 2006, Lucky Overton has produced and recorded two albums: "The Portland Sessions-EP" and "College Town" (2023), with a 2021 single, "Sun City Skyline," released by Aldora Britain Records.
Lucky Overton is a songwriter and performs live rhythm guitar, lead vocals, harmonica, & stomp box and some lead guitar (with looping pedal) is currently booking for solo shows, duo shows and trio shows as Lucky Overton & The Yardangs. See below for featured musicians' bios, images and performance videos with Lucky Overton.
Influences: Bob Dylan, John Prine, Hank Williams, Sam Cooke, Otis Redding, Robert Earl Keen
States played: CO, CA, TN, GA, OR, NM, and AZ 
Booking:  
(719) 937-3705 
luckyomusic@gmail.com 
"Lucky Overton is a singer-songwriter who strives for a perfect mix of Alternative Country and Soul… He does that very cleverly on this album "College Town"…  "         
 -Vaslam, Rootstime BE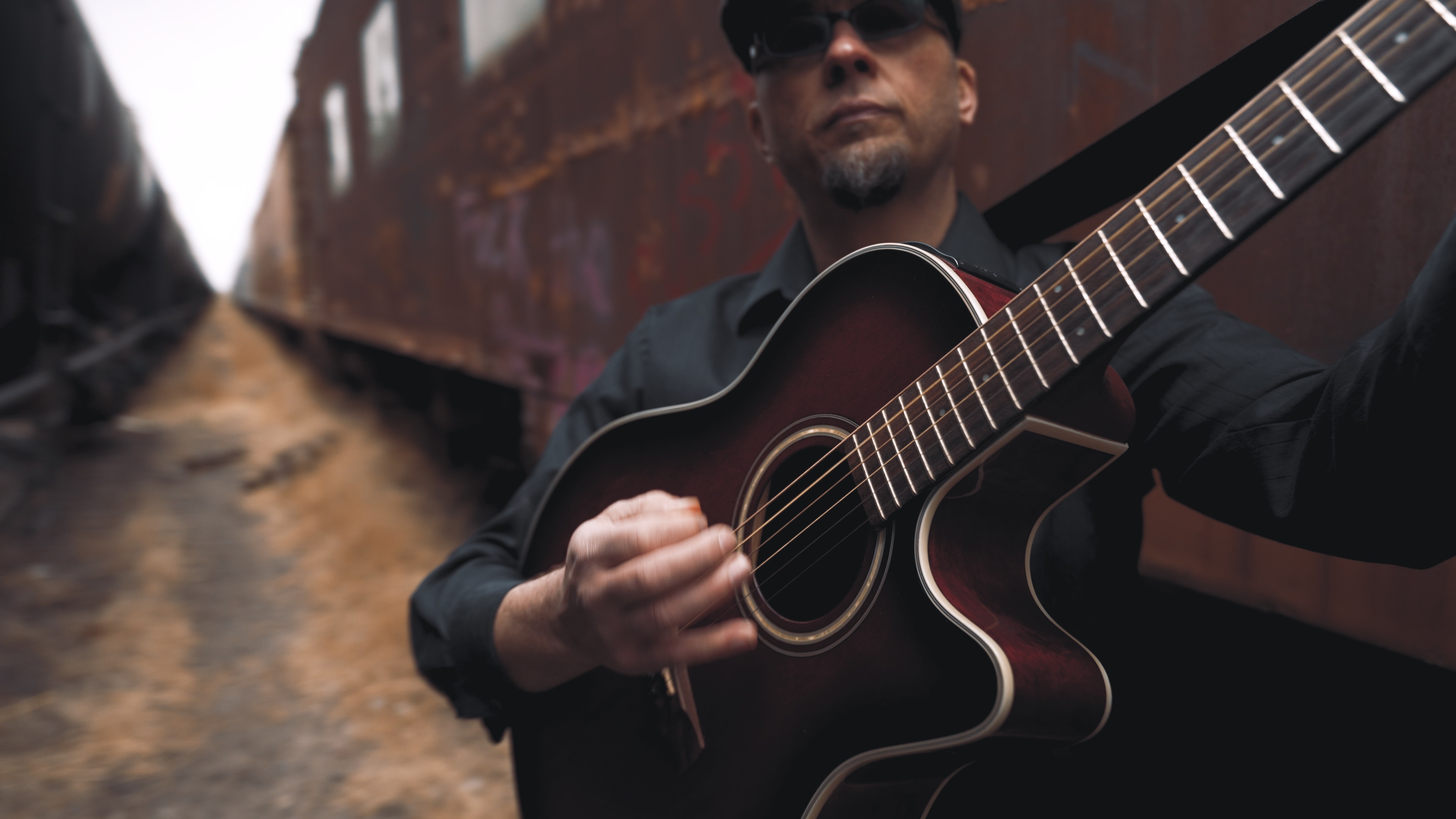 "Lucky Overton's new single 'Watch Your Back' is a soulful and powerfully sung piece of Americana…"
-Jonathan Aird, Americana UK
"Lucky Overton's performance throughout the album feels like a journey to the deepest part of his unique soul."
"His latest album, College Town, is a delightful blend of country, blues, and folk… sincere and soulful… Lucky Overton has produced a collection of songs that encapsulate all the best elements of Americana music and showcase his distinction as a storyteller." 
"LUCKY OVERTON has a passion for writing and performing a beautiful blend of music…"
-Thomas Hilton, Aldora Britain Records
"The hard work compliments Lucky's sincere, soulful acoustic sound...His lyrics are thoughtful and reflective and the music sets the perfect mood for a dimly lit bar or coffeehouse…The man can roll a good song alone. "     
-Mike Williams , The Noise
"Lucky Overton's debut CD, The Portland Sessions-EP is a collection of powerful original acoustic material. The ever present raw emotion of each song is both clear and honest."    
-Lumberjack News
Lucky Overton & The Yardangs